Berrua
Definitely from here
CAMPSITE IN THE BASQUE COUNTRY
Domaine Berrua, in the Basque Country and proud!
In 2022, the campsite is open from 08 April to 02 October.
Berrua welcomes you to Domaine Berrua, a quality campsite very close to the seaside in Bidart. This welcoming seaside resort on the Basque coast enjoys a privileged location mid-way between Biarritz and Saint Jean de Luz, offering you a wide range of things to do and see during your holiday in the French Basque Country.

4-STAR CAMPSITE IN THE BASQUE COUNTRY
Enjoy a beautiful aquatic area
Close to the center of the small traditional village of Bidart on the Atlantic coast, our 4-star Basque Country campsite offers a privileged location at the foot of the Pyrenees (Southern Aquitaine, Atlantic Pyrenees, France).
→ (1 km from the beaches, 4 km from Biarritz, 8 km from Saint-Jean-de-Luz, 10 km from Bayonne, 30 km from Hendaye on the Spanish border).
You will find many services and infrastructures:
Free WIFI internet access
Snack bar, restaurant with covered terrace
Covered and heated swimming pool
Children's playground, swing
Table tennis table
Boulodrome
Tennis court…
Everything will be within your reach to combine relaxation, water sports and discovery of this land of the Southwest rich in a cultural identity that is no longer presented.
A vacation destination in the Basque Country that guarantees you a successful camping vacation in a mobile home, chalet, bungalow or on one of our large pitches, all under the sign of conviviality.
Concerning the activities of the campsite, the children's mini club will organize many games for the children and the adults will take part in volleyball or petanque tournaments, aquagym, or any other playful activity of their choice.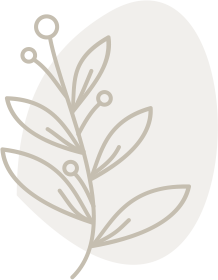 Enjoy
Dipping your feet in the water
CAMPSITE WITH SWIMMING POOL IN THE BASQUE COUNTRY
Enjoy a great leisure pool area
In our campsite with heated pool and water park in Bidart, you can choose to relax or give your little ones swimming lessons, as you welcome them off a water slide. For a real moment of relaxation in our establishment in the Basque Country with swimming pool, don't forget to take a dip in the indoor swimming pool and enjoy the benefits of the spa, Jacuzzi, Balneo (jacuzzi, swan neck) and Hammam (the Hammam will be open subject to authorisation from the health authorities).
THE BEAUTIFUL BASQUE BEACHES
Go and conquer the ocean
You will be 1,5 km away from the closest sandy beach, which is undoubtedly an essential place to visit on your holiday. Let the stunning coastal landscape inspire you as you enjoy a walk, or unwind with a swim.
CAMPSITE PITCHES IN THE BASQUE COUNTRY
Peaceful, shaded pitches
Natural, peaceful setting, view of the Pyrenees, shaded, easy access For better service, the camper van service area is on the large car park. It is available for draining and rinsing waste water, toilets, etc.
Free for Campsite guests upon token request and €4 for short-term visitors.
Enquire at reception.
MOBILE HOME RENTAL BASQUE COUNTRY
Comfortable accommodation
Spend your family holidays in a typically Basque environment in Berrua family campsite, and discover the charm and warmth of this region, shaped by its history. Our campground and caravan site between the sea and the mountains is in a floral, semi-shaded setting, and its large surface area offers privacy to all campers, whether in a mobile home, chalet rental, or traditional camping pitch on the Basque coast. Indeed, with 250 pitches including 180 rented accommodation options, we invite you to enjoy a Basque village atmosphere combined with a warm welcome. The rented accommodation park sports the local colours, with typical Basque buildings, whitewashed walls, red beams and a Basque pelota court.
You are welcome among us, as close to nature as possible, to rent a mobile home in Bidart, or book any other type of campsite accommodation in the Basque Country. You can stay in various types of rental accommodation (mobile homes, chalets or canvas bungalows) for more comfort, or on the traditional pitches if you prefer to camp in your tent, caravan or camper van. An electric hook-up point is available on every camper van pitch.
YOUR HOLIDAYS IN THE BASQUE COUNTRY
Discover the Basque Country
Holiday-makers fond of tourism can also go on an inland getaway and visit the towns of Saint Pee sur Nivelle or Saint Jean Pied de Port. Visit Hendaye via the corniche and admire the panorama with a breathtaking view of the Atlantic Ocean, then continue to the Spanish border a short drive away.
Going over to the Spanish Basque Country, you will discover that the Basque language knows no borders, and will delight in sampling the local tapas. Don't hesitate to bring back a little souvenir of the country in the form of local produce to delight your friends. The more curious tourists can climb Jaizkibel mountain, rich in greenery, or go to San Sebastian whose beach is ranked year after year as one of the most beautiful in Europe, along with Biarritz.
Iraty commercial zone is accessible 10 minutes away via the National road, not far from Biarritz motorway exit.
What our customers say
James M.
We spent a romantic stay at the Berrua campsite, between walks on the beach and relaxing moments at the spa. A break for two that did us a lot of good.

Mary B.
Great campsite, we could go out between Saint Jean de Luz and Biarritz thanks to the shuttle and enjoy the whole Basque coast this summer. Thanks to the restaurant team who advised us good addresses !

Jennifer D.
The whole family enjoyed our stay at Camping Berrua in Bidart. The children loved the aquatic area and made friends in the mini-club, we loved the relaxed atmosphere and we were able to make friends with the neighbors of our mobile home.

Choose the
Berrua quality