Activities
for the little ones
Activities for the youngest in Hendaye
For a successful family holiday, we offer activities and entertainment suitable for all ages. Thus, you will be able to enroll your children in the Child Club where they will participate in many activities with children of their age.
Our qualified animators will entertain your children by offering them different activities: painting, singing, coloring, modeling clay, treasure hunting, water games …
By choosing our campsite Basque Country Berrua, you are sure to please the whole family and spend unforgettable moments in the heart of the Basque Country. In the supervised pool, your children will have fun with other holidaymakers.
For a pleasant stay for all, do not hesitate to book your rental in our establishment and be sure to please the whole family. For both young and old, many quality activities will be offered throughout your stay.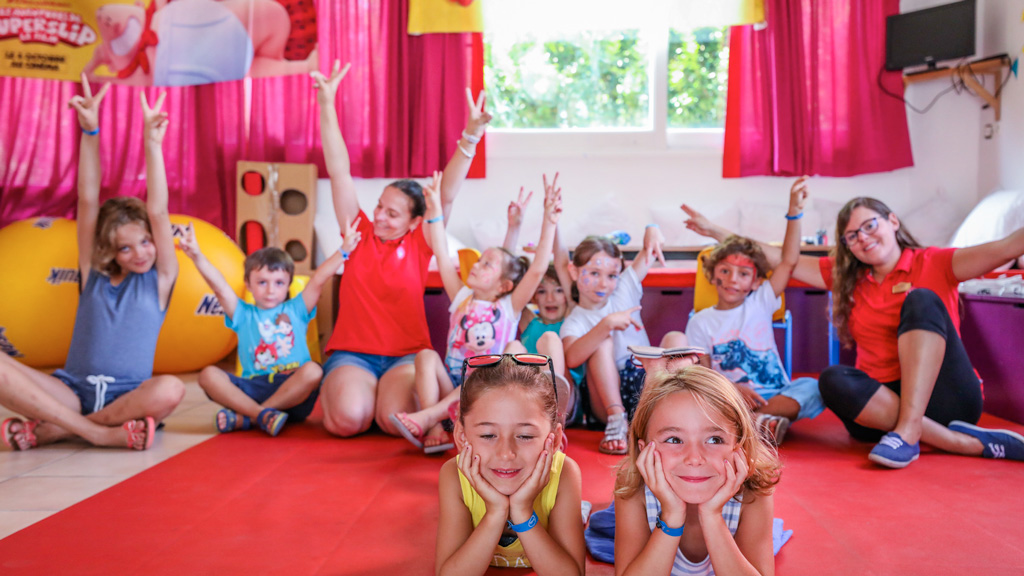 Children supervised by professional instructors
So that you are as serene as possible during your stay, we guarantee you a team of qualified professionals at your service. Regarding the activities offered for children, we guarantee a quality coaching so that you are as quiet as possible.
During your stay, do not hesitate to enroll your children in the various activities and trust our teams of professionals who will ensure the safety of your children permanently.
For an ideal holiday in the Basque Country, do not hesitate to come to our Domaine Berrua and please the whole family. Your children will be able to participate in great activities, without having to worry about you. You will thus please your children and you will be able to rest during your stay in our establishment.
Our activities and services in the Basque Country