CAMPING FOR SENIORS IN THE BASQUE COUNTRY
Whether you travel by car with your tent or your caravan, whether you prefer a camper van or nights in a mobile home, one thing is certain: you will love the Domaine Berrua in the Basque Country!
A 4-star campsite ideal for seniors
Are you looking for a pleasant, shady and well-equipped place to spend your next vacation close to the ocean? The Domaine Berrua is ideal if you wish to combine swimming, discovering the region, hiking, conviviality and idleness.
Adapted services
Equipped with a water park and a hammam, the seniors' campsite is a haven of peace in the low season, capable of becoming a real lively place in the high season. Whatever the period in which you wish to go on vacation, you can enjoy the peace and quiet by staying in a mobile home or by choosing, for example, a slightly off-center pitch.
The senior campground is equipped with a restaurant, pizzeria, grocery store, laundry and many other amenities. You can even borrow a hair dryer or an iron at the reception.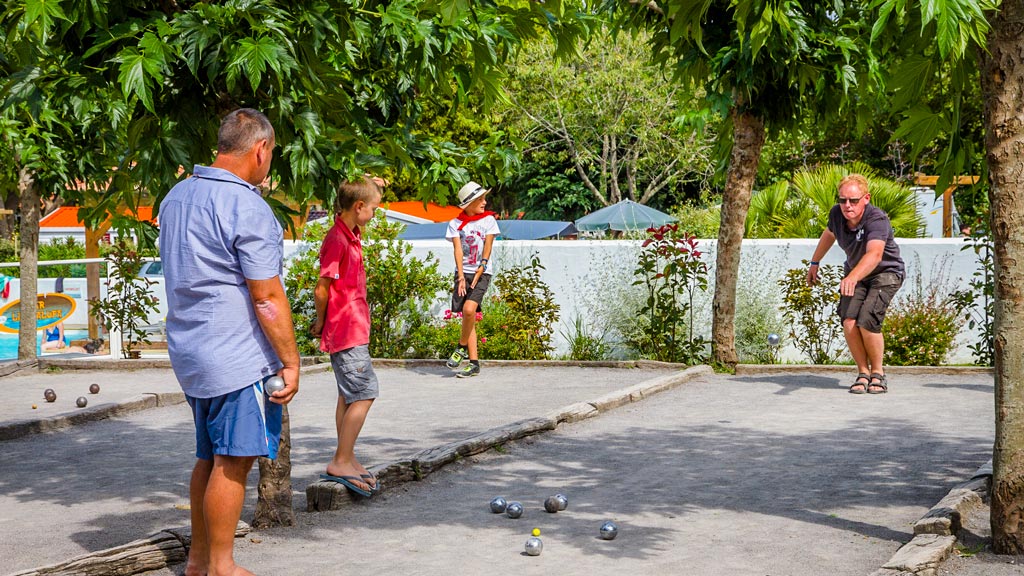 Cities of interest, close to the campsite
Domaine Berrua is located on the Basque coast, between Biarritz and Saint-Jean-de-Luz. This ideal location offers a great deal of freedom to holidaymakers who can enjoy all the advantages of these cities: popular festivals, stunningly beautiful architecture, museums, etc. It is impossible to be bored when you stay in the Basque Country.
Don't forget the axoa festival in Espelette, the famous chocolate of Bayonne, and the discovery of the Basque culture during your stay.

The Basque Country is a department rich in diversity, so you can choose to lounge on a deckchair by the sea or pool or escape from the site to discover the beauties of the South West.
Go to the Rocher de la Vierge, a site not to be missed. Hike on the famous Basque coastal path, located only a few minutes away from the senior camping. Escape to the hinterland to discover the villages of yesteryear, rich in a vernacular heritage still intact. Taste the local specialties and visit the sites of interest: the house of Louis XIV, the castle of Urtubie or the cave of La Verna.
Numerous hiking trails are easily accessible and perfectly marked: take a walk equipped with binoculars and/or a camera to capture the beauty of nature!
And if you prefer to stay on site, you can enjoy the evening dances, relax by playing petanque with the other residents, admire the prowess of the most experienced in pelota or play bingo organized by the animation team of the camp.
Discover the other types stays at our campsite